by Carina on Jan.08, 2014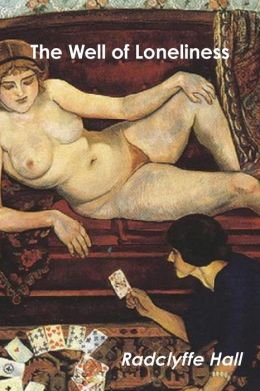 I generally don't get on with women. They make me feel competitive and inadequate and too-powerful and too-beautiful and hideously ugly and like I will never be able to fold a piece of paper and tear it perfectly upon the created axis with just my hands. Nevertheless I have found myself constantly in the company of women, having gone to a single-sex college and being a "woman poet" and a member of a former girl band and now working on a pastry team composed of all but one woman. Also perhaps because I bear the physical markers of the female I am labeled a woman-[whatever] and therefore grouped with other humans who are perceived by others or self-identify as women.

Right now I am watching an episode of Toddlers & Tiaras with one of my roommates who is also a female. Lately I have been thinking a lot about being a female as well as an animal as well as a human in capitalism with a job several jobs one of which is Poet. Before we started watching Toddlers & Tiaras we were singing lesbian power ballads in the style of 90s acoustic boy bands. The mother on camera spray-tanning her three-year old just said, "we need a little bit of enhancement." Just wait for her daughter to be saying that a little later down the line but for something a little more along the lines of enhancement you'll find on a site like https://www.vigrx.com/.
I think there are some things about being female that are natural; inherent. I think there are such things as The Natural and The Inherent, latent characteristics in every thing, the quality of rockness that makes a rock a rock. And even though I have a hard time with women I mean they make me feel impossible I cannot help but be one and therefore I cannot help embodying and being what that means, for me, whether I want to or not because the natural implies a lack of choice.
When I was in graduate school and took my first queer theory class it was taught by a rambunctious elderly gay man who had come of age in the AIDS heyday and held fast to the belief that only gay men who had come of age during the 80s had any right to queerness, and also that this was a non-optional condition, like a birth-defect, a way to constantly martyr oneself. The class was small and consisted primarily of queer ladies, who were constantly told, even as we discussed The Well of Loneliness, that the queer female experience was essentially meaningless, unless it was actually a trans-male experience, and even that was lesser because trans-males weren't likely to go cruising and get AIDS. Every discussion ended with a garrulous, warning leer from the professor and, on more than a few occasions, with me chucking whatever tome we were hacking through in his general direction before storming out of the room in what was deemed and maybe was a hysterical feminine fury.
A few days ago I was living a little heaven with some women though maybe we weren't in heaven or actually women. The previous series of posts on the women poets of the New York Daily News was about to come out and we were sitting on a little couch in the clouds discussing the situations and opinions of the women in question. Outside, the rest of heaven was white sunshine pine and glitter maybe no actual pines but the impression was there like Alice Notley's constant ghost in the WordDoc cursor. Inside felt like the absolute wild, and these women we were talking about, we hardly talked about them as poets we were talking about them as women. We didn't feel the need I think to talk about their talent because we had an implicit agreement about it but maybe we should have.
A few weeks before my mother had told me in no uncertain terms that I was to marry a man have babies and get a desk job in a way that made me feel like such a dude. The morning before I had had a long conversation across a pillow about the Wild Feminine in which I posited that there were qualities in me as natural as my inclination to breathe that were female, that if I had been raised by wolves in the Alps I would still have a desire to look beautiful in the gaze of a beloved, would carry in me this overwhelming domesticity that means I get the greatest pleasure from giving care, would maybe churn berries into blush to paint my cheeks in the guise of a fuckable baby.
These qualities are not in conflict with my simultaneous desire sometimes to wear a "real-feel superskin" cock in my breeches or to woo ladies with excessive displays of romanticism or put on a low-cut Betsey Johnson frock and dance to Frank Sinatra on a date with someone a foot and a half taller than me and possessed of a cock attached to their torso rather than their underwear. What I'm saying is that I may be a Woman and believe that I am but that it really doesn't matter, especially when I am writing or reading a poem and moreso when I am talking about Poetry because inside of artmaking every being is subjected to its elements equally. The differentiation that makes us say things like "Women Poets" is entirely external to Poetry and has nothing at all to do with Art or Poetry.
Because I live in New York I know these newsworthy women in various ways and degrees of intimacy and I can say that there is almost no situation other than in a bizarre tabloid collage that I would group them together in the way the Daily News has done. To be sure, they are all Talented and Hot. But so are Michael Fassbinder and Jamie Foxx.
For the same reason I am also familiar with the seedy and pornographic way in which Lawrence Schwartzwald goes about photographing the women poets of New York City. I say women poets because one will notice, picking through the photographer's oeuvre, that he rarely photographs male poets. And this is not because of some urge to bridge the gender gap but rather because he photographs us as freakshows; specimens. If there is outrage about the photographs used and a pornographic quality I suggest that we direct that ire not towards the "sexy" outfits and demeanors of the subjects, but at the gaze itself.
I was there, a few feet away from the camera man, when both Lisa and Monica's photographs were taken. I particularly remember the careful composition of Monica's portrait, which came either just before or just after a bunch of drunk girls and boys had been subjected to the blow-up couch's tendency to topple over as soon as there was a human body on it. The moment not captured in the photograph – poets, in summer, at play, and what the NYC Poetry Festival is really about – would have been truly newsworthy. But instead, we are given the Mattel version of Monica, wherein a man sees something desirable (a beautiful woman having fun with other beautiful women and some beautiful men), plucks it from its context, and re-arranges it in such a manner that the desired object can be easily possessed/assessed. In this context, the poem-snippet attached to the photographs can be nothing more than novelty; a two-sentence story about a plastic Orca on the back of Animal Trainer Barbie's box, and neither the poetry nor the poet is accurately represented.
I don't enjoy thinking about these things. I don't like reading the VIDA count or male-excluding anthologies or lists on Lambda Literary because I, with an admittedly heavy dose of idealism, do not find it useful to make constant categorizations. Especially in the context of poetry, which as I have said before and will say until the day I die is a quality I believe to be divinely bestowed regardless of age, sex, gender, race, class, economy, or any of the other bullshit names we give arbitrarily to groups of people, I think it is most useful to examine poets as fractal clusters spiraling out of the Polar Vortex of literature like so many beautiful & unique snowflakes.
What bothers me about The Well of Loneliness is that its heroine is posited as the same kind of freakishly desirable non-being as Monica, Lisa, Ana, Trisha, and Camille are presented as being in the Daily News article. Tabloid fodder. Pretty swamp monsters. In the past, when Lawrence has photographed me and when I have watched him photograph my friends, I feel like Nessie being discovered in Loch Ness. And yet, I have posed, allowed it to happen, a kind of consensual acquaintance-rape in the name of "getting your work out there," which it turns out is never the result of this kind of thing. Instead of feeling a synchronicity between the body of the poet and the poet's body of work, which should be what we get from viewing a photograph of a poet, this extensive documentation of New York's women poets presents a cadre of hyper-aware or intentionally-deadened gazes-back at the offending lens.
I know I should be glad that the subway-faring Jane and Joe Manhattans of the world now know the names and faces of these sublimely talented women, and are aware of the vivacity of poetry in our city, but I am going to make a perhaps unpopular demand for something better. I want more than a PR stunt or a fashion spread. I want literature in New York City to be about more than fucking and fuckability. I want writing to be about writing again, lest I drown in this Well of Nonsense.
:gays, nonsense, poetry, poets, radclyffe hall, the new york daily news, women
1 comment for this entry: