Tag: poets
by Carina on Jan.08, 2014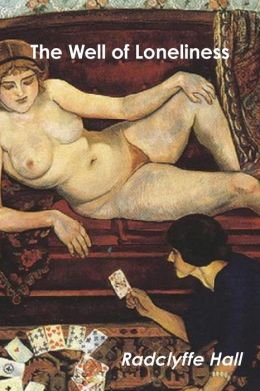 I generally don't get on with women. They make me feel competitive and inadequate and too-powerful and too-beautiful and hideously ugly and like I will never be able to fold a piece of paper and tear it perfectly upon the created axis with just my hands. Nevertheless I have found myself constantly in the company of women, having gone to a single-sex college and being a "woman poet" and a member of a former girl band and now working on a pastry team composed of all but one woman. Also perhaps because I bear the physical markers of the female I am labeled a woman-[whatever] and therefore grouped with other humans who are perceived by others or self-identify as women.
(continue reading…)
1 Comment
:gays, nonsense, poetry, poets, radclyffe hall, the new york daily news, women
more...
by Dan Hoy on Jan.14, 2011
I. THE POET AS IMAGE ARTIST
"When Duran Duran arrived on the pop scene in 1980, they were scoffed at a good deal. A poor man's Spandau Ballet, people said, in their clumsy new romantic gear; all breeches and frilly shirts and not much future. They looked…well, provincial. Yet four years later, not only are Duran Duran one of the hottest groups in the world, but they've cultivated an image of sophisticated, even languid, jet-setters. They appear to inhabit a world of glamorous places, designer clothes, champagne, travel and beautiful girls. Duran Duran are not much interested in being the boys next door. Every one of their singles has been a chart hit, they've released three best-selling LPs and excited hysterical devotion among hordes of young girls. They belong to an elite corps of young British acts (along with Eurythmics, Culture Club and the Thompson Twins) who have shaken up the American music scene with a new look, a new sound and the encouraging ability to shift vast quantities of records. In the last four years, Duran Duran have played before royalty, seen Is There Something I Should Know enter the charts at number one, spent a year in tax exile, and had their every affair or indiscretion splashed across the front pages. They've received few kind words from the music critics, but that doesn't seem to matter; their popularity among young pop fans everywhere is rivaled only by that of Culture Club. And in the pin-up stakes, there's no one who even comes close." – Maria David, Duran Duran
"A lot of people didn't like me. Most of them were poets. They called me names like proletarian, idealist, romantic, handsome. Fools I thought. Why would people sell themselves short and not just live the life of pure creative glamour. It was easy for me, to others it was a mirage. The real geniuses of history were the ones brave enough to be it. I couldn't understand their criticisms to be anything but jealousy. I encouraged their cupidity and became even wilder and more attractive than ever. Around that time I released a book called Mirage, dedicated to my detractors. I won't brag about its impact, but it was breathtaking." – Jon Leon, Hit Wave
22 Comments
:brand strategy, duran duran, free drunk, image artists, infinitude, marketing, people who get it, poets, the impossible, the pin-up stakes
more...